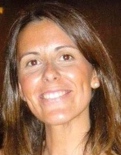 Vivina Arsuaga Rato. Madrid, 1980.

varsuaga@bufeteinternacional.com
Law Degree, Universidad San Pablo CEU.
Master in Business Law, Centro de Estudios Garrigues.
Member of the Bar Association of Madrid.
Member of Bufete Internacional since 2009, Corporate Department.
He previously worked in different law firms in Madrid.
Specialties: Civil, commercial law, trade and consumer.
Languages: Spanish, English.